Bryan P. Keenan, bankruptcy attorney at Bryan P. Keenan & Associates, highlighted why declaring bankruptcy is often the best recourse. For more information please visit http://bryankeenanattorney.com/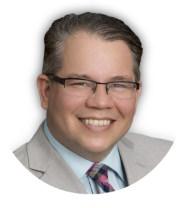 Pittsburgh, PA, United States - March 13, 2018 /MM-REB/ —
In a recent interview, Bryan Keenan, bankruptcy attorney at Bryan P. Keenan & Associates, highlighted why declaring bankruptcy is often the best recourse.
For more information please visit https://www.attorneykeenan.com/
According to Keenan, if someone is in debt and unable to pay rent and food costs, they are eligible to file for bankruptcy. However, most people refrain from filing.
When asked to elaborate, Kennan said, "Most credit card companies and banks want their customers to think that filing for bankruptcy will wreak havoc. The opposite is often true, and filing can help reverse a lot of damage done."
One of the more compelling reasons to file, Keenan says, is that it helps in raising credit scores.
When asked to elaborate, he commented, "A lot of people think that declaring bankruptcy will hurt their credit score, but in fact, most filers are able to recover their rating about 18 months after filing. It's more likely that not filing and remaining in debt will do more harm."
A common pattern that Keenan has noticed among his clientele is that they default on their credit card or loan payments, bringing down their credit rating, before filing for bankruptcy.
In 2014, the Federal Reserve of Philadelphia conducted a study that found people who filed for Chapter 7 bankruptcy – which is the most common type – were able to recover their credit scores from an average of 538.2 to 620.3.
The main reason why bankruptcy allows for credit scores to go up, according to Keenan, is that it wipes the debt slate clean.
"Depending on the type of bankruptcy declared, certain debts are erased. For instance, Chapter 7 bankruptcy clears late rent payments, past due utility bills, hospital and doctor bills, personal loan payments, and business-related debts," Keenan said.
Filing for bankruptcy can also bring immediate relief to the filer by halting collection calls, which is often a major concern among Keenan's clientele.
"Declaring bankruptcy allows for clients to receive an 'automatic stay,' which means that credit card companies are not allowed to make collection calls. Additionally, this stay stops wages from being garnished or a company from filing a lawsuit to collect any debt," Keenan said.
Source: http://RecommendedExperts.biz
Contact Info:
Name: Bryan P. Keenan
Organization: Bryan P. Keenan & Associates, PC
Address: 993 Greentree Rd #101, Pittsburgh, PA 15220, USA
Phone: +1 412-922-5116
For more information, please visit https://www.attorneykeenan.com/
Source: MM-REB
Release ID: 311197