Manna Business Consulting has redefined social media management with the release of its new MannaSocial service. Further information can be found at http://mannabusinessconsulting.com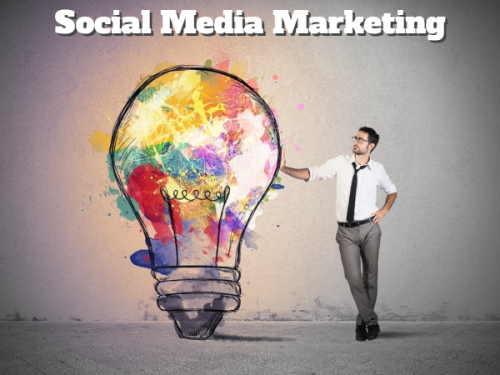 Holiday Island, United States - July 22, 2018 /PressCable/ —
Earlier today, Manna Business Consulting finally announced the beginning of its new MannaSocial service, which has been in development since 2016.. The main aim is for MannaSocial to change the way you manage social media by allowing you to handle all aspects of social media management from within the platform… but it does so, with a difference.
Matt Little, Owner at Manna Business Consulting, says: "We wanted to try something new with this MannaSocial service. Anyone familiar with the Small Businesses market will probably have noticed how other social media platforms seem to be missing key components to social media management. All other social media platforms handle a part of the social media management process but none of them give you all of the tools you need. This is a problem because it causes you to have to use multiple programs to complete your social media activities and is very inefficient."
So as a welcome breath of fresh air, Manna Business Consulting will Instead, create efficiency for businesses by allowing you to not only schedule content but also research content, create social images, and monitor you social channels all within the platform. Manna Business Consulting chose to make this move because we believe time is money and the efficiency in our platform is one of the most cost effective and efficient platforms on the market..
Matt Little also said "We want to give our customers a platform that gives business owners and managers a sense of empowerment and control of their social media marketing campaigns.. With our new MannaSocial service, they have a fresh new possibility. We want them to feel like they made the right choice and they are in control when using our service. Trying something new is always a risk, but it's a risk we believe is worth taking."
Manna Business Consulting has been in business since 2016, being established in May 1, 2016. Since Day 1 it has always aimed to help solve issues that small businesses face everyday.
The new MannaSocial service is set to launch on Monday, July 23. To find out more about the service and Manna Business Consulting, it's possible to visit http://mannabusinessconsulting.com
Contact Info:
Name: Matt
Email: matt@mannabusinessconsulting.com
Organization: Manna Business Consulting
Address: 298 Holiday Island Dr, Holiday Island, Arkansas 72631, United States
Phone: +1-479-310-0083
For more information, please visit http://mannabusinessconsulting.com
Source: PressCable
Release ID: 381694